Easter in 2020 is sure to look a bit different. With business closures, stay-at-home mandates, and uncertainty, the community has gotten exceptionally creative with ways to make things feel as normal as possible! We support that!
We wanted to create an easy-go-to list of 10 local Reno restaurants that have Easter brunch, dinner, or pre-made kits available for take-out or delivery to make your 2020 Easter Sunday as special as can be. 
Some of these local places are offering delectables other than just during Easter time! We will discuss all details down below to make this quarantine time easier on our taste buds and cravings.
Number One:
The famous breakfast hot-spot, Squeeze-In, is offering a few different options! They have take-out available at all locations, with food readily available. If you choose their delivery option for Easter Sunday, they have limited spots. You can call this number: 775-229-5763 and speak to Katie to snag your delivery and time or use this form to reserve. For take-out, you can call any of the locations or visit their website and order by clicking on the big orange button 'order online' to the left of the website header. They have two menu options available and Easter Brunch kits for $49.95 that feeds 4-6 people.
Number Two:
This supreme restaurant and meeting place has turned their attention to an online 'essential marketplace' during the crisis. Paving the way for modernized food experiences, they have pre-made kits available, hot meals on certain days, and pre-made dishes to cook later. They also have created online videos to cook along with them! You can also check out their delicious and abundant wine/beer selections to take home to enjoy. Order online by 7pm Friday evening to have your favorite selections ready for Easter Sunday.
Number Three:
This fan-favorite restaurant is taking their warm vibes online and offering a delicious selection of prime-time Easter food! You can view their Easter menu here and order with them by Friday 3/10 @ 7pm. Their selections serve up to 6 people and have the most perfect pairings! You can call their main lines to place your order: 775-440-1214 Plumgate ext. 1 | South ext. 2
Number Four:
This community restaurant is offering a specialized Easter Celebration Feast curbside or delivery. They have meal options that serve two, four, eight, and ten people. Some highlights of these menus include prime rib, turkey, delicious side options, and cheesecake or apple pie for dessert! You can find their normal menu as well as their Easter Feast menu on their website. To order your Easter Feast, you can call Stephanie at 775-321-5942. Reservations need to be made no later than Saturday (3/11) morning. 
Number Five:
The well-known Reno brunch sanctuary, Stone House Cafe, have digitized their food experiences to assist the community in being able to have their favorite meals on speed dial! They have a special Easter Menu to choose from and you can order anytime between 9-7pm. Breakfast is served from 9-4pm and the dinner menu is from 4-7pm. They have curbside pick-up available. A few tidbits of the tastes they are offering: local lamb loin chops, alaskan halibut, roasted prime rib, spinach apple salad, truffle mac & cheese, and so much more! YUM! You can call their main line at 775-284-3895 to order!
Number Six:
During these times of quarantine, you can be sure you don't have to starve yourself of pure tastes and fluffy baked goods! Josef's has always provided the community with flavorful dishes as well as delightful baked goods. Sure to make your smile! They are still operating their normal business hours 8am-3pm for take-out/curbside. Their menu is great for Easter Sunday brunch and you can grab some treats for later! You can view their bakery menu and cafe menu here, and call their line to order! 775-825-0451
Number Seven:
This favorite social scene really took it up a notch to make ease of ordering 100% available to the community! Once you visit their website, select the location you would like to order from. They currently offer curbside pick-up. Although they are closed for Easter Sunday, you can order the selections early on and have them ready to go Saturday! Once you choose your location, you can either scan the QR codes below, or click on the designated links and it will walk you through the seamless app to order! 
MIDTOWN QR CODE FOR MOBILE: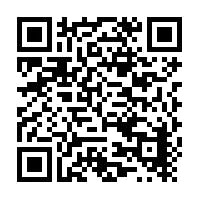 SOUTH QR CODE FOR MOBILE: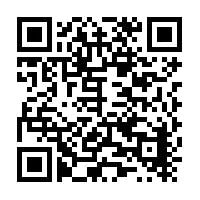 LEGENDS QR CODE FOR MOBILE: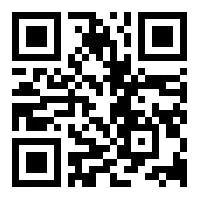 THE KITCHEN QR CODE FOR MOBILE: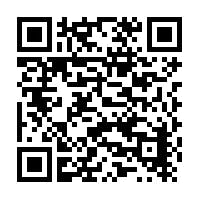 Number Eight:
Stressed about the wine/beer shops being closed? No problem! Sierra St Kitchen has you covered. In observance of Easter Sunday, they will not be open. However, you can order from them for take-out on Saturday, and have all you need! If you order $50 or more, you can add in a bottle of wine for $10! They also have a special running for wine: $10, $15, $20 a bottle with an extra 10% case discount. They offer favorite local beers like Revision, Lead Dog, 10 Toor, and more.
Number Nine:
This beautiful river oasis made their delicious flavors available to you during this time! Although they are not open for Easter Sunday, they are taking orders for their normal menu items up until Saturday during business hours. The latest you can order is 7pm and the latest you can pick up 8:30pm. They have initiated an amazing program called Band Together. They will have to-go menus paired with a virtual dinner concert series on Fridays and Saturdays! How AMAZING! Proceeds for the events will support employees of the restaurant and local artists and musicians who are affected by Covid-19. You can learn more here!
Number Ten:
They are open during normal business hours and can take orders for take-out meals during those times. Although they don't have a specific Easter Sunday menu available, their normal menu is sure to please! You can view their menu here and give them a call @ 775-851-9463 to order!